Dr Bob Cvetkovic Dentist Camberwell
At any stage and any age your dental health is a part of your oral health
Your Local Camberwell Family Dentist
ABOUT
Local Camberwell Dentist Dr Bob Cvetkovic and his team provide a comprehensive range of dental services. These start with routine check-ups, emergency care when needed, then including cosmetic, preventive and restorative dental treatments. This can then manage pain, discomfort and damage. We then help keep you well and enhance your overall oral, dental health and smile
Dr Bob Cvetkovic
BDSC. (MELB), LDS (VIC), FICD, FADI, FPFA
Dr Bob Cvetkovic provides a comprehensive range of dental and oral health services for the whole family.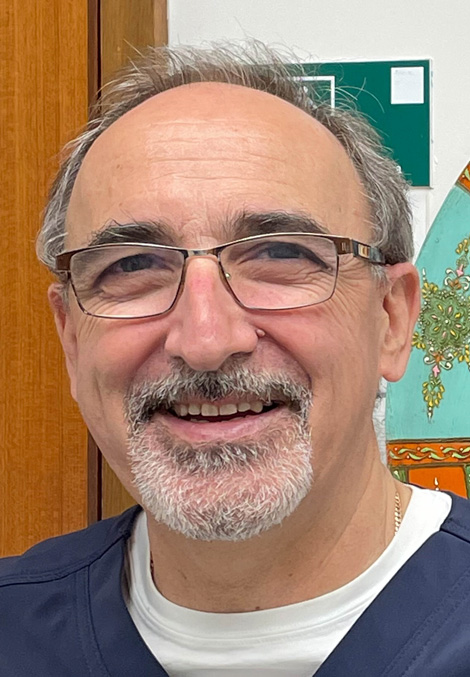 The Team
Caring, Qualified & Professional Oral Health Services
My staff and I care about you; supporting you in times of need, and providing a comprehensive range of oral health care services to restore dental well-being.
To make an enquiry of book and appointment, please call the practice.
SERVICES
A comprehensive range of professional dental services
Your Local Camberwell Family Dentist
RESOURCES
Experienced and professional oral health resources.
A Guide To Your Oral & Dental Health
'A Guide to your Oral & Dental Health is provided as a community service dedicated to helping you improve your dental and oral health. I include general information on your dental and oral health journey; and guide you – as this forms part of the rich information sources already available, and helps improve your knowledge, as you create the wisdom to best care for yourself.'
Current Oral Health Articles & News
Read Dr Bob's Articles and News updates, for professionally researched and verifiable information regarding oral health.
Latest News – General oral Health is dedicated to keeping the public informed with the latest news and updates regarding dental and oral health. Latest…
Whole Body Health The Whole Body Health project has three major goals; Raise awareness of the importance of whole-body health in oral health.(www.fdiworlddental.org, n.d.) Provide…
To make an enquiry or book and appointment, please call the practice.
HOW TO FIND US
Conveniently located dental practice close to Camberwell Junction.
681 Burke Road, Camberwell, Victoria, 3124
03 9882 3366
Opening Hours
Monday – Friday | 8:30 AM – 5:30 PM
Saturday | By Appointment Only
Sunday & Public Holidays | Closed
***Wheel chair access available***
Parking & Public Transport
Parking on Campbell Rd is available and limited to 2 hours, whilst parking on Burke Rd is metered. For longer appointments all day parking is available within a 5-10 min walk at the Well or Woolworths car park.
We are easily accessible by public transport.
Camberwell Train station is a 10min walk from the practice.
Tram 70, 75 & 72 all stop at Camberwell Junction with only a 3min walk